Ready for Christmas?
Categories: blog
We are still so packed with weddings for September – November 2011, but we have to get ready for Christmas as well. So, this is just a teaser;
ITALIAN PANETTONE
Rp 27.500,- per piece (300 gr)
CHRISTMAS COOKIES
Rp 21.000,- per 2 pieces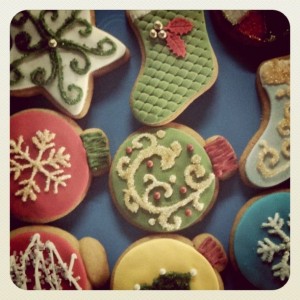 GINGER BREAD HOUSE
Rp 150.000,- per piece (small)
SITTING SANTA CLAUS (MARZIPAN)
Rp 82.000,- per piece
Please do contact us for a complete price list for Christmas sweets, call us at 0361 820 2999 OR 0361 820 6999 OR email us at info@ixoracakes.com.
Orders need to be made one (1) week in advance at least, for special request, customized designs or sizes please contact us for confirmation and prices. For large quantities, please try to order as soon as you can..

For orders above Rp 150.000,-, we can deliver (only Seminyak & Canggu area). The orders can also be picked up at our office or Delicioso Cafe, Seminyak.
Just contact us for any questions or inquiries.
Looking forward for your Christmas orders!